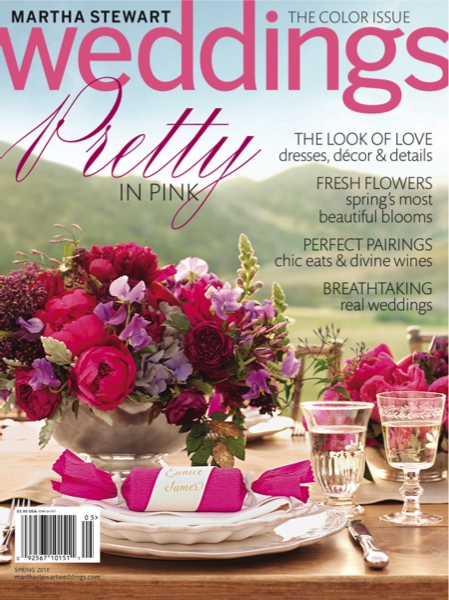 It's sort of like the Sports Illustrated Swimsuit Issue of the wedding industry!
Tod Owsley of Zephyr Tents designed and built these beautiful tables.  Here is a photo of our warehouse during production: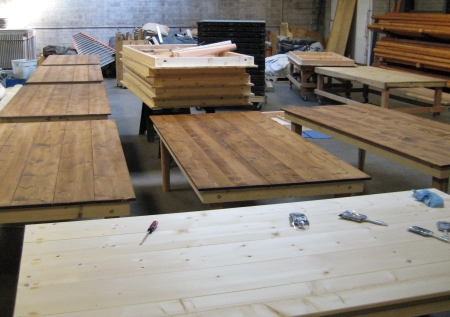 Within the magazine, there is a huge spread on Eunice Moyle of Hello!Lucky and Daniel James' amazing wedding.  Their whimsical and creative celebration was unlike any other – no detail was left undone.  Below are some photos of our wares.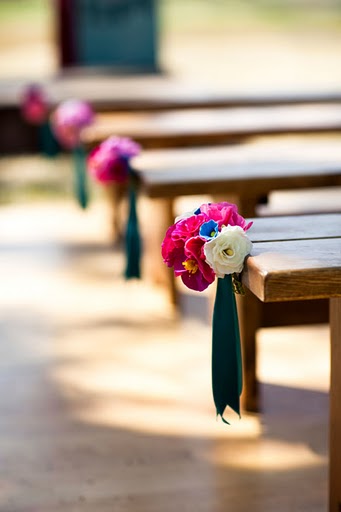 We love the aisle decor on our benches!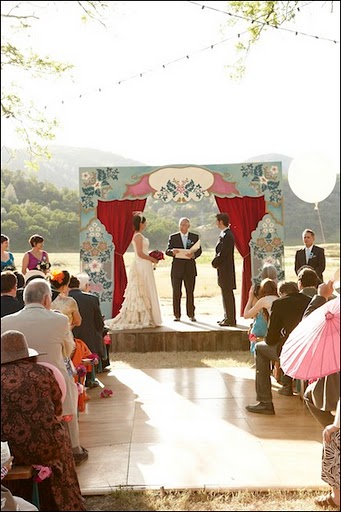 Tod and crew built the reclaimed wood stage and the dance floor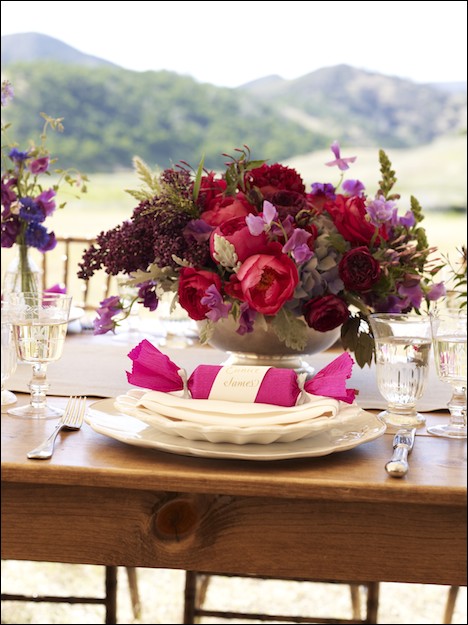 gorgeous floral centerpiece by Sharla Flock Designs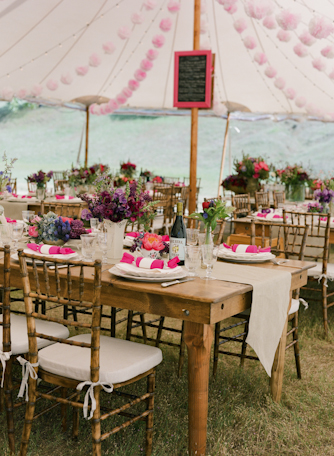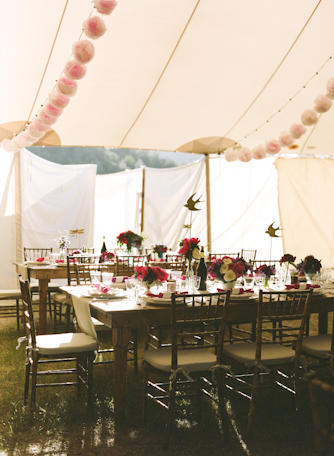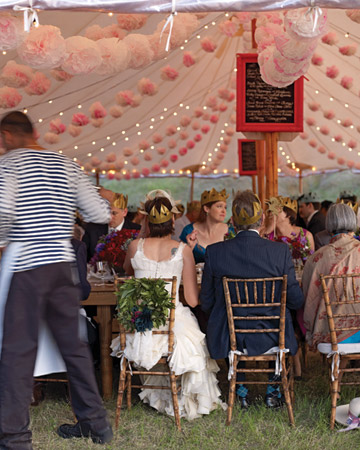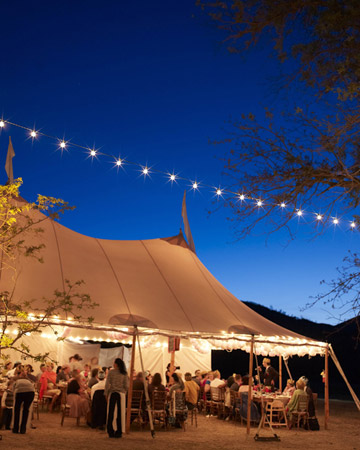 Eunice and Sabrina Moyle dyed the coffee filters for these lovely pink pom-pom garlands.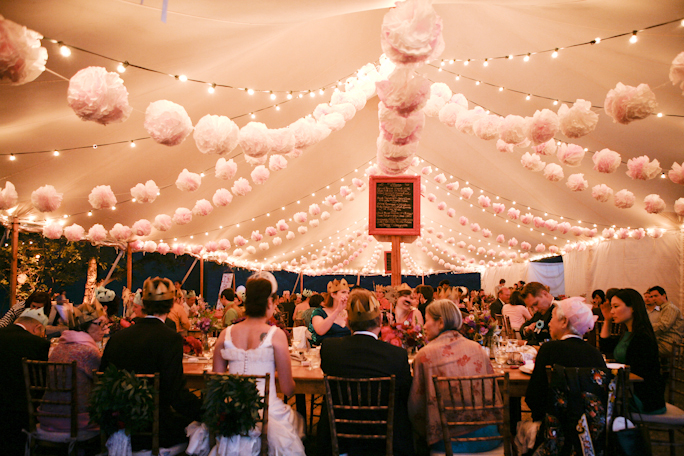 Photos by Gia Canali and Sara Remington