A little history…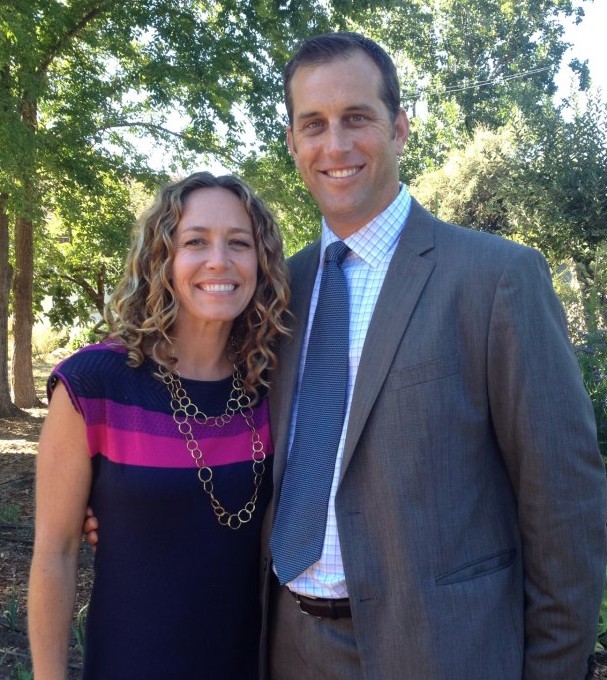 The occasion of a friend's 2001 East Coast wedding introduced Tod and Jennifer Owsley to a brand new style of tent, both elegant and unique and perfect for sophisticated events and weddings.
Creatively designed by New England craftsman and accomplished sail maker, Steve Sperry, these tents are set apart from the ordinary. The Sperry tents are built with stylish nautical flair, hand-sewn panels of waterproof fabric, stainless steel grommets, and tent lines with rigging cleats. The wooden support poles are reminiscent of a ship's mast and are hand cut at the Sperry sawmill. Tod and Jennifer immediately began to acquaint West Coast consumers with this striking alternative; a tent beautiful on the inside.  And so Zephyr Tents was born.
Upon graduation from Cornell University's School of Hotel Management, Jennifer Owsley moved to San Francisco to pursue a career in the events industry at the acclaimed Paula LeDuc Fine Catering. The company's fast paced atmosphere as a high-end, full service caterer provided a fabulous working environment during the five years she handled event production and sales.
As General Manager of Best Beverage Catering in San Francisco through the mid 90's, Tod Owsley coordinated such major hospitality events as the Super Bowl 1998 in San Diego, San Francisco's Black and White Ball, and the Major League Baseball World Series Hospitality Village 1998. Subsequently, Tod became director for City Access Providers, a nationwide corporate concierge.
After more than 20 years in the San Francisco Bay Area, the Owsleys' expertise and professional guidance in the special events industry have brought high degrees of satisfaction and pleasure to their clients.  Together with their amazing team, they welcome the opportunity to assist you for your next celebration.
Our Team
Jason Weade, Production Manager
Jason (find him in the middle of that photo) makes sure everyone and everything is where it should be.  Our events range from intimate backyard parties to enormous custom wedding productions and he has the ability to handle all the details, both big and small. We're always hearing from clients what a pleasure it is to work with him because that's just what it is!
Jason's background in the sales and construction of geodesic domes contributes greatly to his success at Zephyr Tents.   His many years with Pacific Domes honed his inherent ability to think outside of the box.  He comprises the trouble shooting skills and unflappability that are essential to execute an event successfully.  We know because we test him daily!
"The Crew"
We are continually told how competent and pleasant our crew leaders and crew are to work with. They have a tough job and are able to maintain a positive attitude in the face of many changes, long days and our ridiculously high standards. Post-work, you can often find them at Ironworks or next door at Prizefighter.