And we love a Martha Stewart Weddings endorsement!
February 3, 2011
Posted by Shira Savada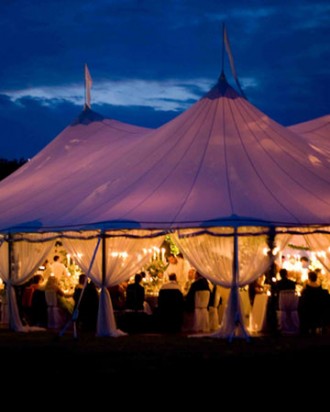 We love Sperry Tents, and we're excited that they're now available in 15 states! Their sailcloth tents come in all shapes and sizes — you'll surely find a perfect fit for your outdoor wedding. Plus, they can customize the shade of their flag tops to match your event's color palette.