WOOD STRUCTURE
Custom-made shade structure with timber support poles and natural fabric tops

Area: starting at 200 square feet.

Section Dimensions: 10' x 20' x 10'

Capacity for seated guests: starting at 16-20 per 10'x20' section.

Capacity for theater-style seating: up to 25 guests per 10'x20' section
---
Our 10' x 20' wood shade structures have the flexibility to be installed independently or linked together to create up to a 50' x 100' structure.  Most configurations utilizing the 10x20 dimensions are available (ex: 10'x40', 20'x20', 30'x60', etc.) Natural fabric top drapes and side drapes are available.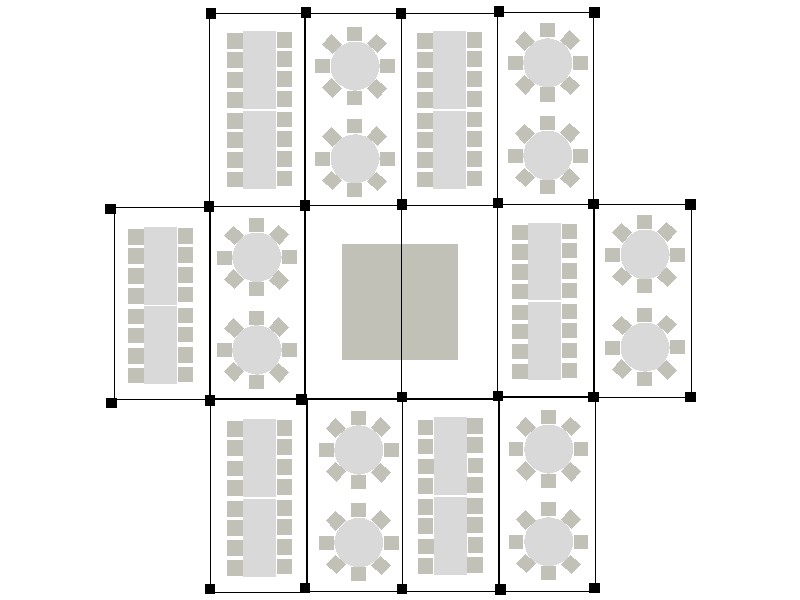 Wood Structure Layouts
We are happy to customize an interior layout for your event.
This sample diagram shows seating for 192 guests at (16) 8' tables and (16) 60" round tables with a 12'x12' first dance floor or stage.
Each section is 10x20, the overall layout shown includes (14) sections.
Different configurations are available.
Selection of Specialty Tents