We have a passion for weddings and it's a good thing since weddings make up the majority of our business.  From great locations, wood furniture, custom built walkways and new round chandeliers, looking back on last year's wedding season, here are some of the highlights.
1.  GREAT Locations!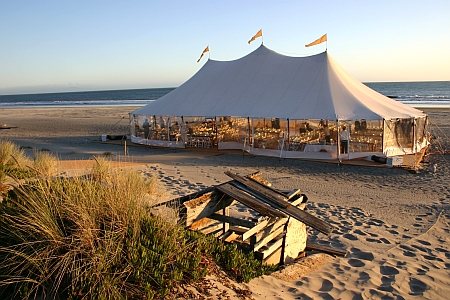 Stinson Beach – an idyllic setting.  We built a wood sub floor on the beach and constructed a walkway up through the dunes to the house.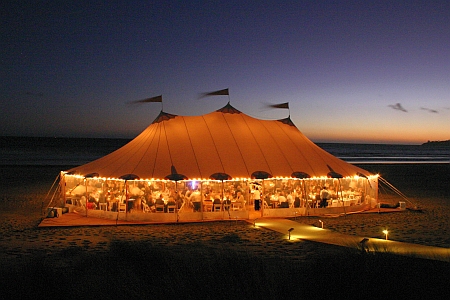 Once guests were in the tent for dinner, we had our crew place our custom cordless wood LED pathway lights for the guests to exit the tent safely.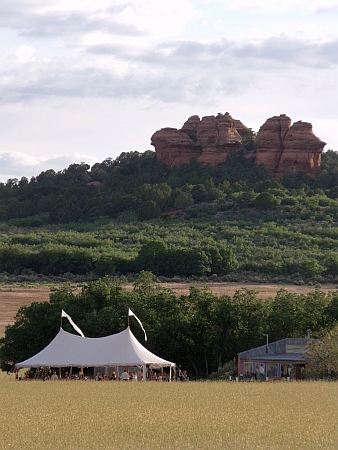 An intimate wedding in Zion National Park, Utah.  Our tents fit gracefully into even the most natural of settings.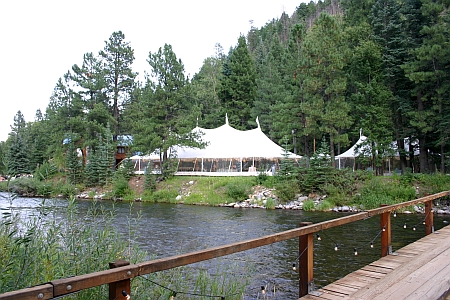 Wedding Planner, Rebecca Reategui, invited our tents and lighting to Durango, Colorado.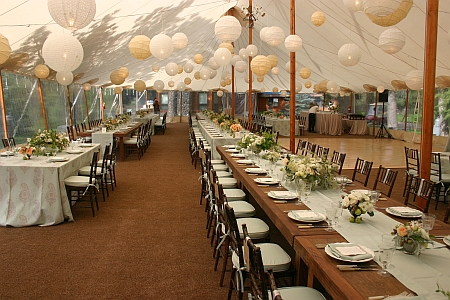 Also in Durango, floral designer, Ariella Chezar, provided gorgeous centerpieces and decor.
Zephyr Tents installed a custom gobo wash on the dance floor as well as over 100 Japanese lanterns hung above the tables.  Suspended lanterns in the trees provided decorative pathway lighting for the guests.
2.  Our Farm Tables, Benches & Wood Bar were VERY well received.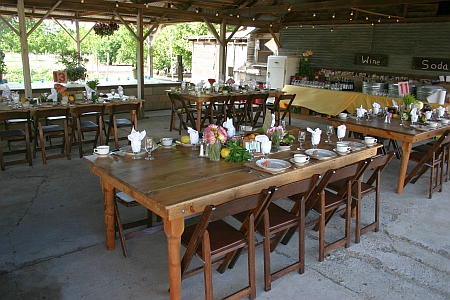 Our tables down on the farm in Winters, CA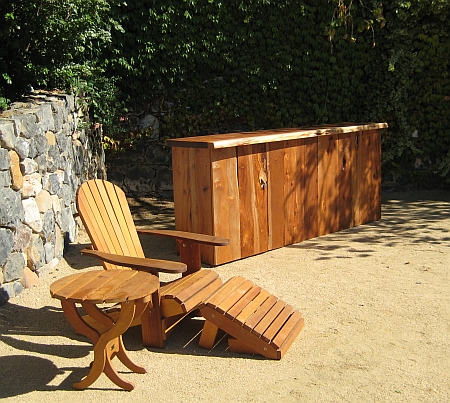 Custom wood bar and Adirondack furniture at a wedding in Sonoma Valley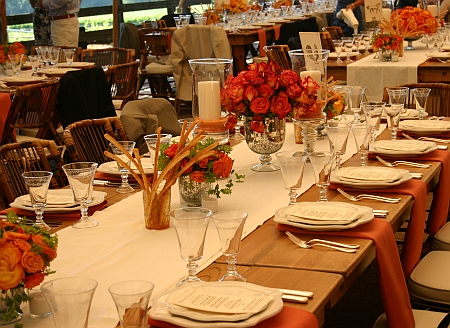 Farm tables featured at a wedding in Geyserville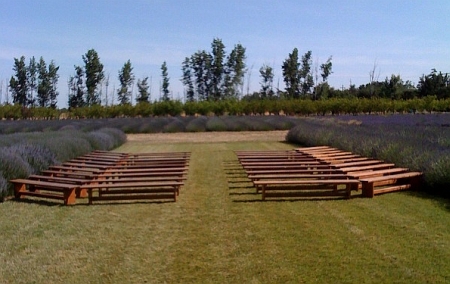 Benches set-up for a ceremony in the lavender field at Bear Flag Farm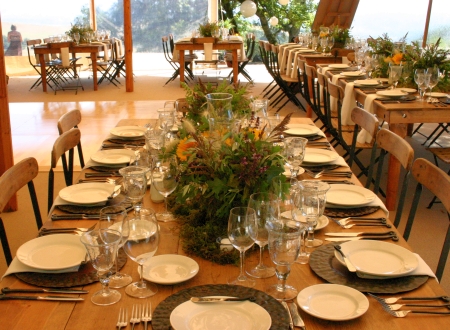 Farm Tables at a wedding in Petaluma
3.  Custom Wood Walkway
We love to build stuff!  We constructed this gorgeous walkway for a Menlo Circus Club wedding planned by Zest Productions and designer J Floral Art. These wood structures are individual 8′ sections and can be made any length.  They are quite versatile – a structure over a bar or food station, a chuppah, a canopy over a long dining table….whatever strikes your fancy!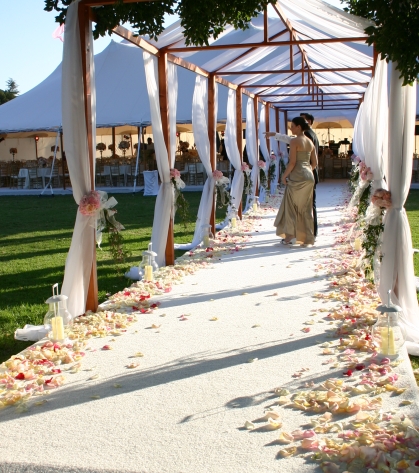 4.  Arrondi Chandeliers – designed by Tod Owsley of Zephyr Tents
These beautiful 48″ round chandeliers can be installed under a tent or in a reception room.  They are illuminated with exposed filament bulbs or LED pillar candles.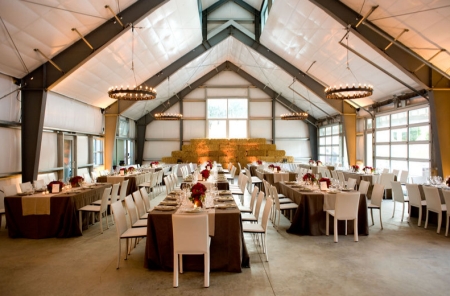 Wedding designed by Alison Events at Durham Ranch in Calistoga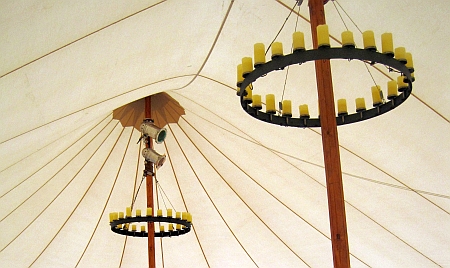 A wedding produced by Green Girl Events in Point Reyes debuted the chandeliers with LED candles.
We are gearing up for this year's weddings and cannot wait to see what 2010 will bring!