Zephyr Tents had the pleasure of working with Jennifer Bowman Waterman of Custom Special Event Planning and Matt Dockstader of Destination Races creating a first class finish line celebration for the Napa-to-Sonoma Wine Country Half Marathon.   Runners World selected this race as "best finish" in 2007, with it's Wine & Music festival awaiting the runners at the Sonoma Plaza.  What a great way to conclude an amazingly scenic run through the wineries, vineyards and farmland.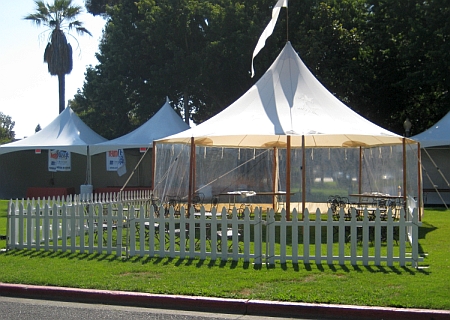 Traditionally this festival-style event is comprised of the usual rows of 10×10 tents and various other frame tents.  We took it outside of the box (no pun intended) and offered our round tents as a more festive and attractive solution to house a stylish vineyard lounge and the many wineries, which included Matanzas Creek and Nicholson Ranch.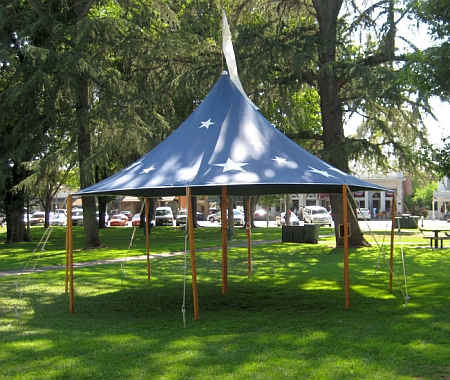 Our unique Nantucket blue tent with white stars made its debut on the Sonoma Plaza as the runner's massage tent.
The Travel Channel and Runners World were both covering the race this year – congratulations on a great event, Destination Races!  Registration for 2009 opens in early October – you've got to plan ahead since this race sells out every year.