Rebecca Feeney, of Custom Event Group, recently shared some lovely images of a wedding on which we collaborated.    The ceremony and cocktail reception were held under a 46×80′ tent.  Too often in California, wedding guests sit in the hot sun hoping the wedding vows will commence before the heat becomes unbearable.  A tent can be incorporated into a natural setting without obstructing views and provide a retreat for your guests from that afternoon summer sun.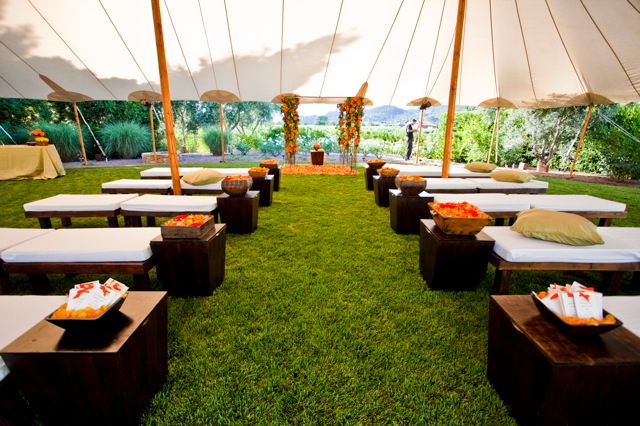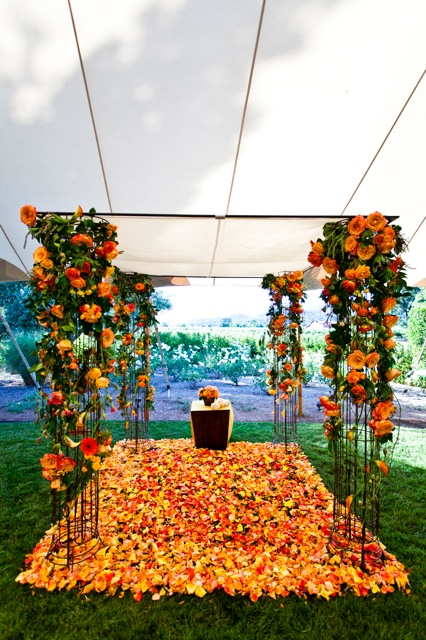 Designer Kathy Hoffman once again wows us with her style – love the use of vibrant yellows and oranges.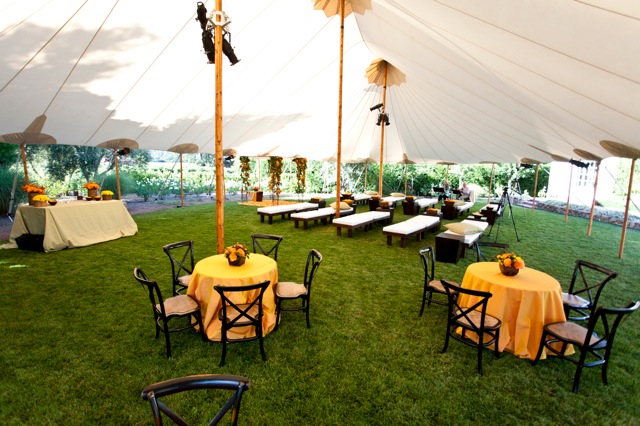 Above photos by Sara Remington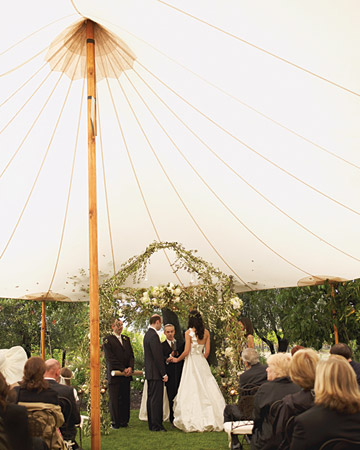 This photo was featured in the 2010 Winter issue of Martha Stewart Weddings, Anniversary Edition.  The chuppah was adorned with olive branches and magnolia leaves.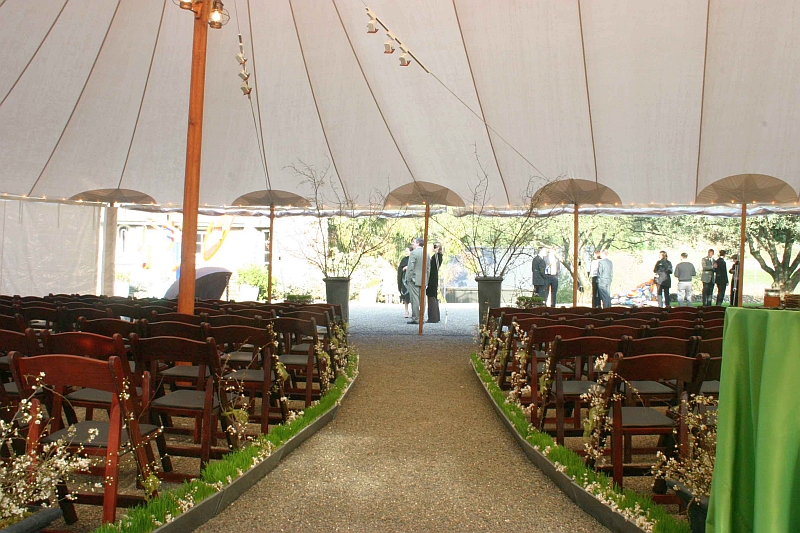 For this wedding at di Rosa Preserva in Napa, the tent was used as shelter from the rain.  Designer, Kathy Hoffman created a beautiful contemporary floral design.