Custom Fabrication Category
November 21st, 2014 categories: Custom Fabrication, Decor, Events, Products, Venues, Weddings
We love the clean and classic look of a Sperry Tent but we also adore a good shade structure.  Working together with Alicia K Designs at the beautiful Annadel Estate Winery in Sonoma, we fabricated a 40×60 wood structure to cover 200 guests for dinner.  The result was really lovely and captured so well by the talented Carlie Statsky.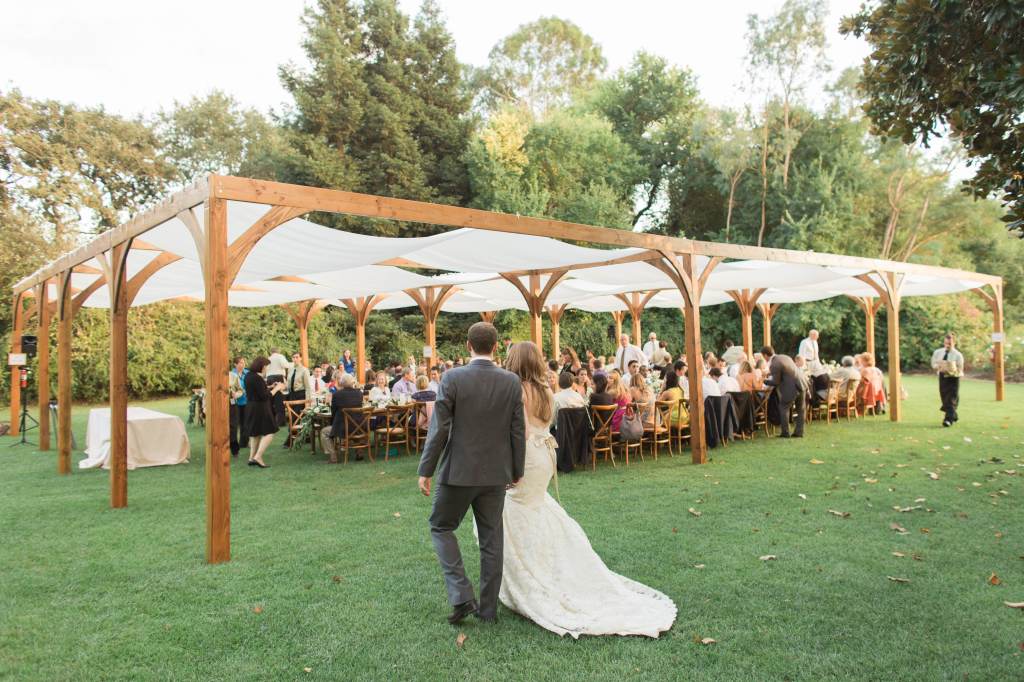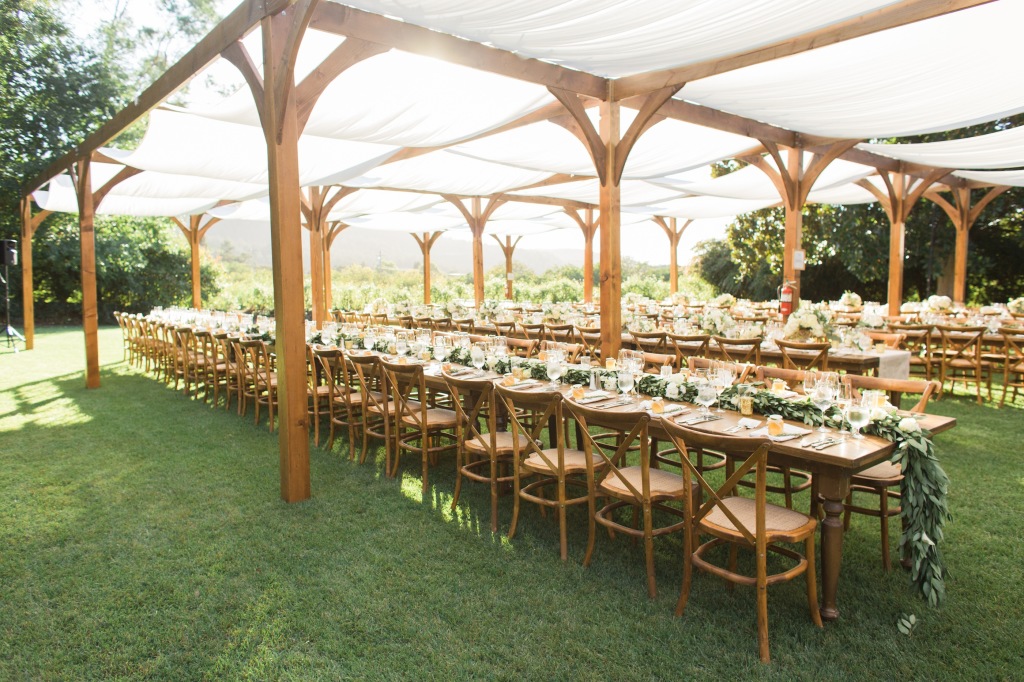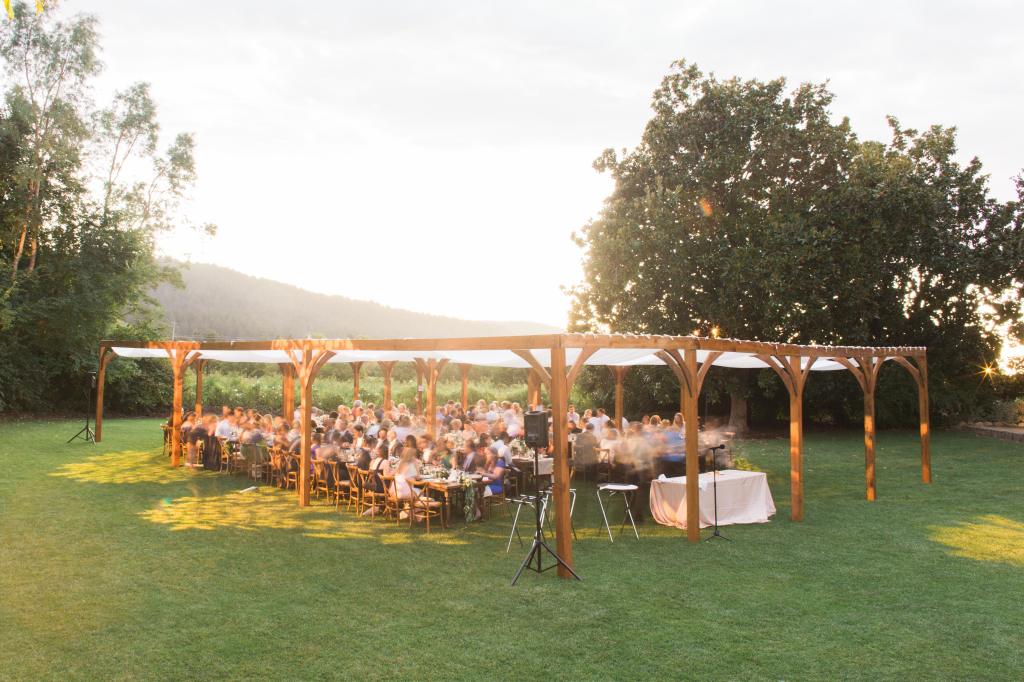 Spoken by Jen Owsley | Discussion: Comments Off on The Shade Structure – A Tenting Alternative
March 4th, 2013 categories: Custom Fabrication, Events
This past September, we received a request from Paula LeDuc Fine Catering for a last minute fabrication.  The client was the world renowned boutique, Hermès, and they came with very specific expectations.  Naturally, we were honored to be considered for this project.  Their special event, Festival des Metiers, required custom seamless bars.  This festival of crafts is a celebration of the Hermès tradition of luxury craftsmanship where guests can meet the artisans who create its coveted goods.  Within a few days time, Zephyr Tents produced and delivered the bars.  Post event, they were shipped off for the festival's next stop, Houston.  Fabricating specialty furniture is how our original farm table was born – we look forward to seeing the design ideas that will be brought to life for future events.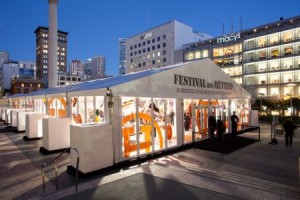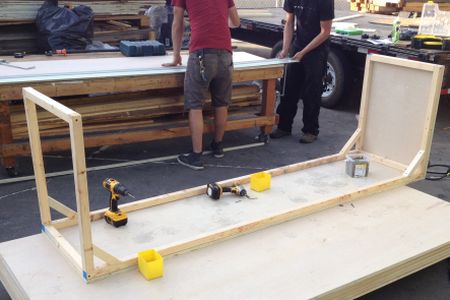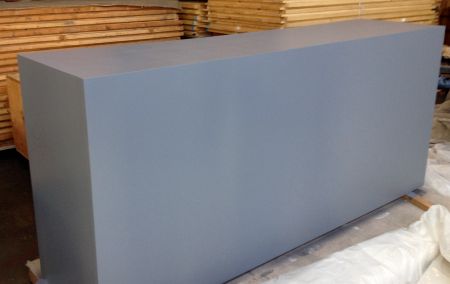 photo credit – Drew Altizer
Spoken by Jen Owsley | Discussion: Comments Off on Custom Bar Creations for Hermès