Archive for June, 2009
June 17th, 2009 categories: Events, Photos, Weddings

We are often asked if we travel outside of the San Francisco Bay Area for tented events.  The answer is a resounding "yes"!  Our staff recently returned from Zion National Park in Utah capturing a few moments of this small celebration in a vast valley.  The photos are really more about the landscape than our tent – I can admit when we've been upstaged.   Needless to say, I'll be clearing my calendar next time we're asked to travel!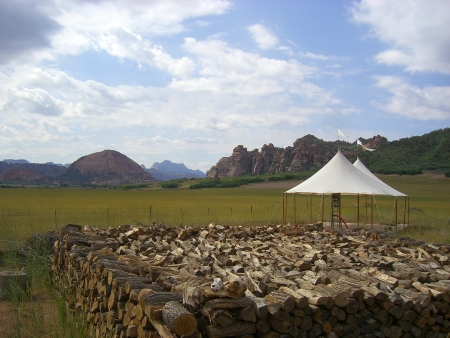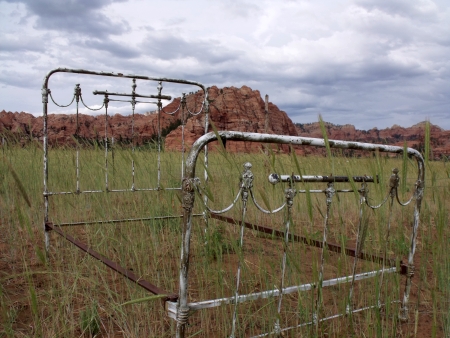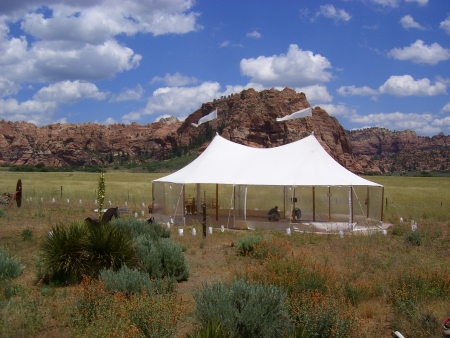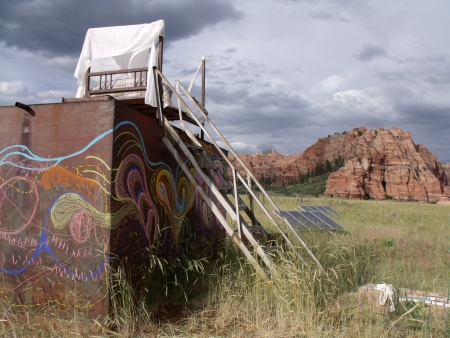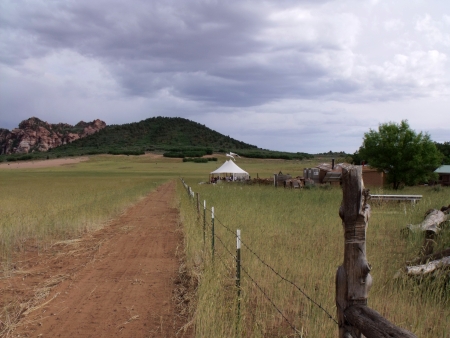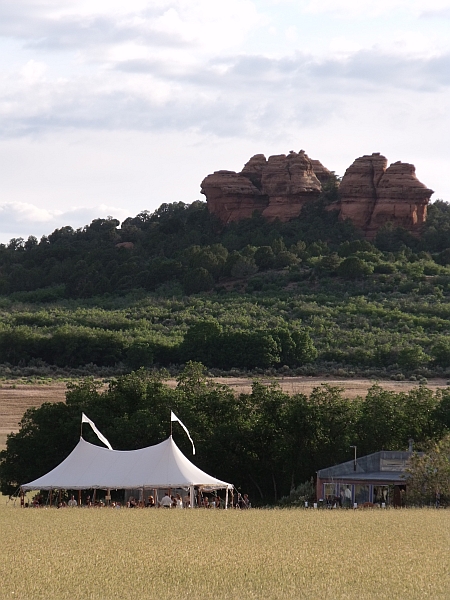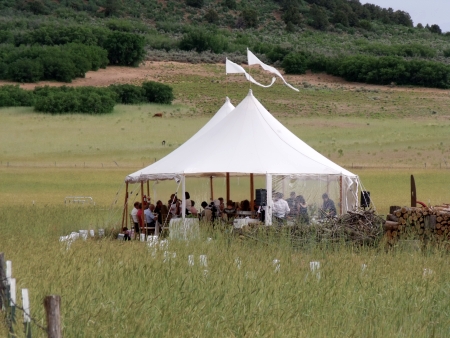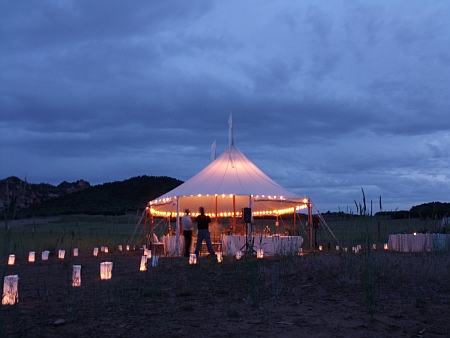 Spoken by Jen Owsley | Discussion: Comments Off on An Intimate Wedding in Zion National Park
June 7th, 2009 categories: Decor, Events, Lighting, Photos
Together with our tents, a rustic barn and a working orchard created a simply elegant setting for this small farming town wedding.  The reception space surrounded a dance floor draped above with Italian bistro lights.  The tents were lit with orange and natural japanese lanterns.  Our farm tables adorned with simple centerpieces of fresh fruit and flowers were the perfect fit with the couples' theme…'farm chic', of course.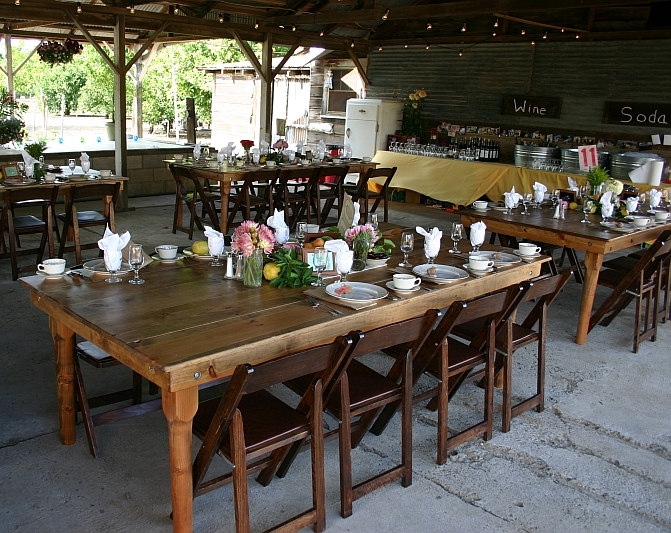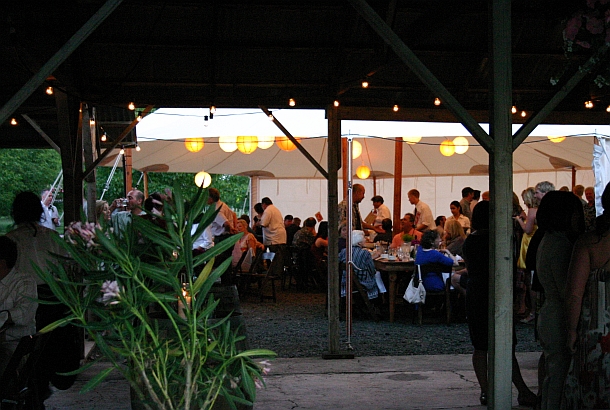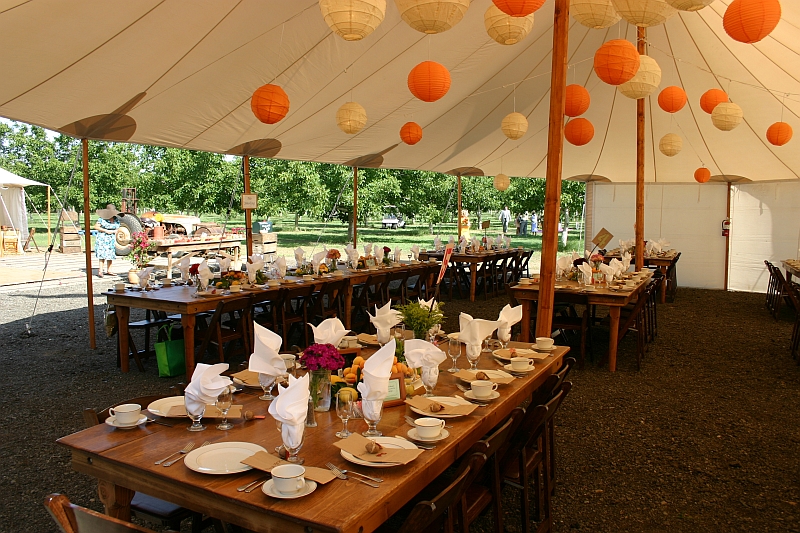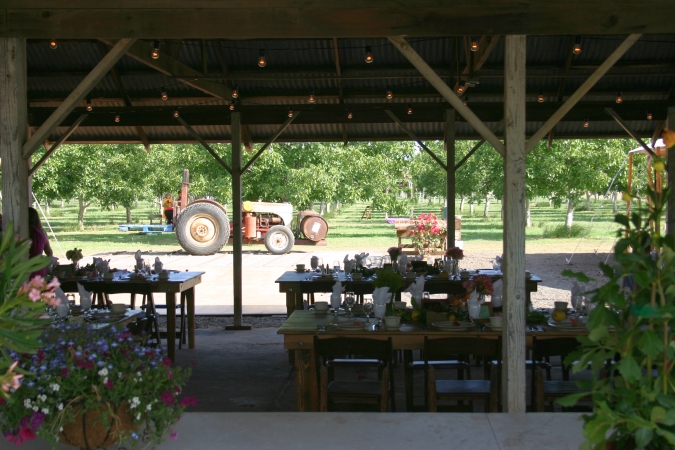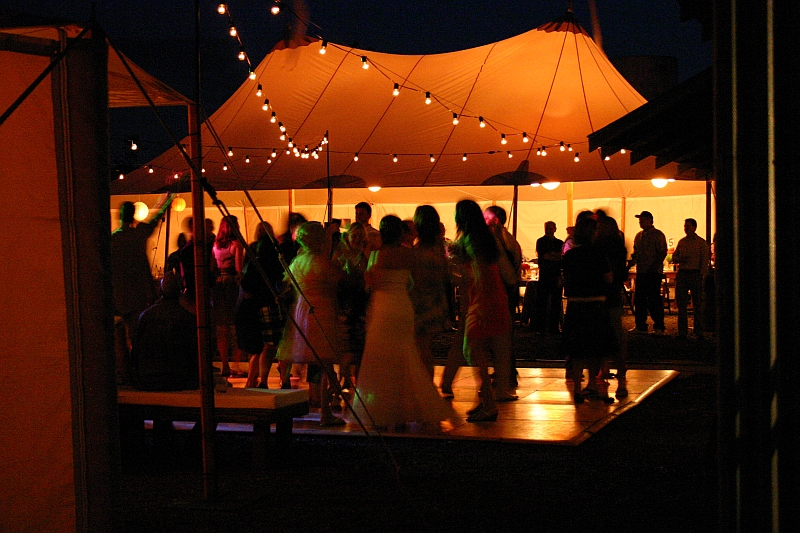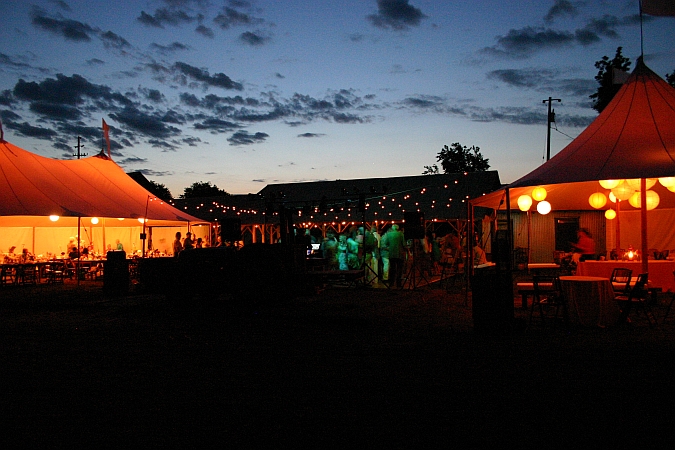 Spoken by Jen Owsley | Discussion: 1 Comment »