46′ x 65′ Sperry Tent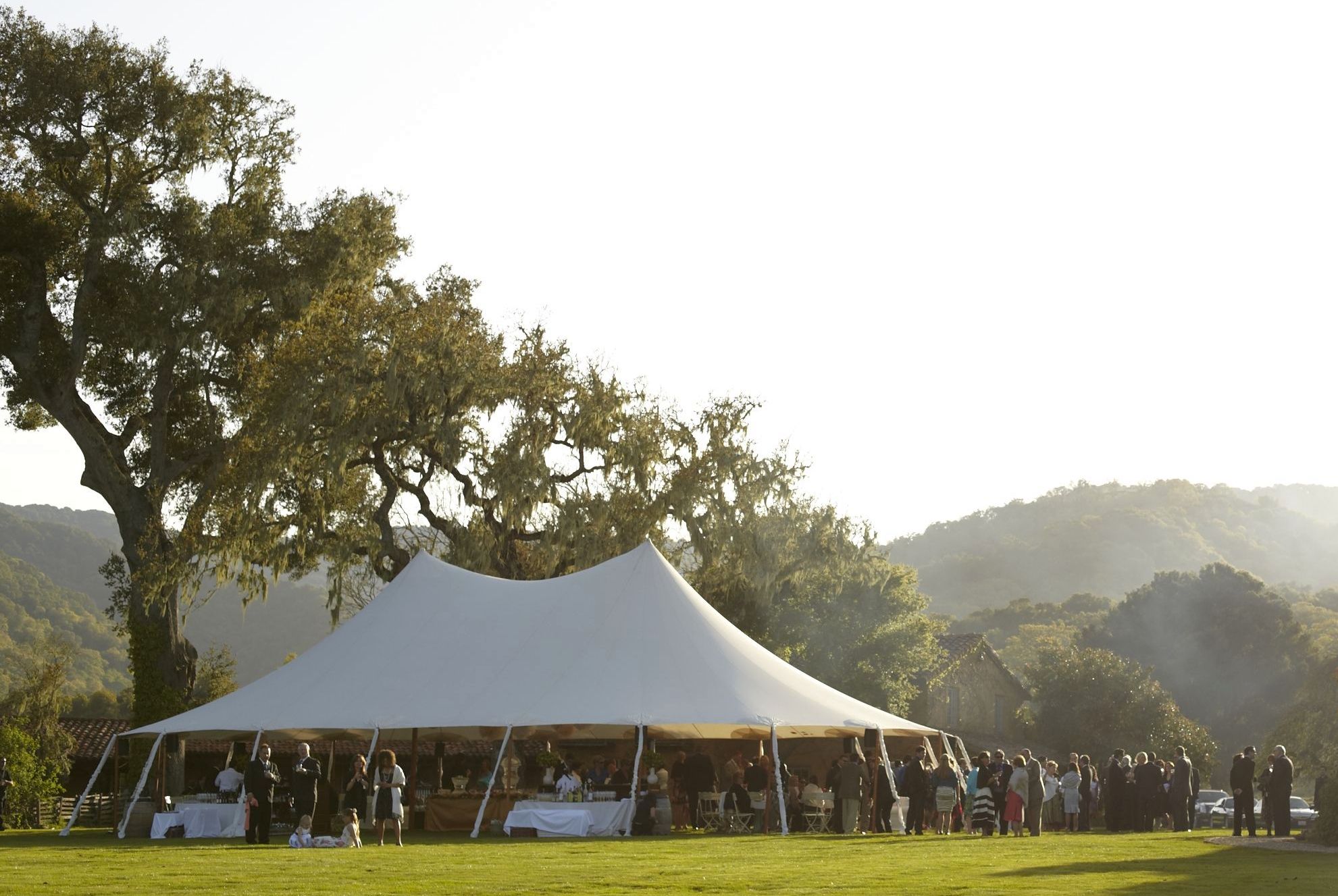 With an area of 2,489 square feet, the 46 x 65 Sperry Tent accommodates up to 166 guests seated or 249 guests standing.  This size tent can be used as a dance tent or a ceremony tent as well.  Please note seating capacities vary as event space requirements differ for each event.
The sample diagram below shows 13 – 66″ round tables with 10 guests each, a head table with 10 guests, 18′ x 18′ dance floor, one bar and one food station.
Photo Credit:  Lori Paladino Photography, Kevin Chin Photography, Thayer Gowdy